Baobab Eats: Curry Powder
What Do We Do After The Recalls?!
With the recent recalls of popular brands of curry powder (and turmeric) I started to wonder could be done. Curry is a staple in most of my friend's homes and so this is a huge deal.
I am lucky enough to have a few Indian markets near my home that blend the curry on site. It's not that much more expensive and it actually has better flavor. But even in a metropolis like NY we aren't always aware of these markets or have no access.
I did a little research and here are two options I came up with.
1. Order From Online Indian Markets: The market I frequent carries a brand a few brands (none listed on the recall list). Patel Brothers online site lists 7oz of curry for $2.99 and 14oz for $3.99. As there are a few locations in NY (and other states) you can also save yourself shipping fees and just go on in .
2) Make Your Own: While a little more time consuming you would save yourself a lot of worry by making your own. Below is the recipe and what you need to do to make your own curry: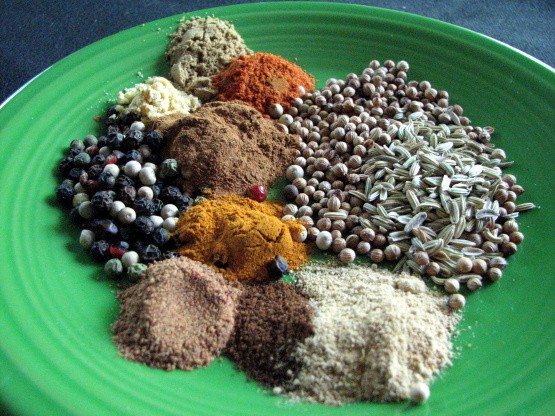 What You'll Need:
2tablespoons whole coriander seeds
1tablespoon whole cumin seeds
2tablespoons ground turmeric
1tablespoon fenugreek seeds
10-15 whole cardamom seeds (remove from pods)
1teaspoon whole black pepper
½tablespoon chili powder
½ teaspoon cloves
What You'll Do:
Heat a dry frying pan (no oil)
Put in the coriander, cumin, fenugreek, peppercorns, cloves, and cardamon.
Roast for a few seconds until the coriander seeds just start to darken.
Grind all the spices (including chili powder and turmeric) in a grinder.
Store in airtight container.
I looked into how to grind your own turmeric but it's a longer process than I have the patience for. So I'll just continue to get mine from Patel Brothers. They have a range of sizes from 7-56oz, with a price range of $3-14.99.