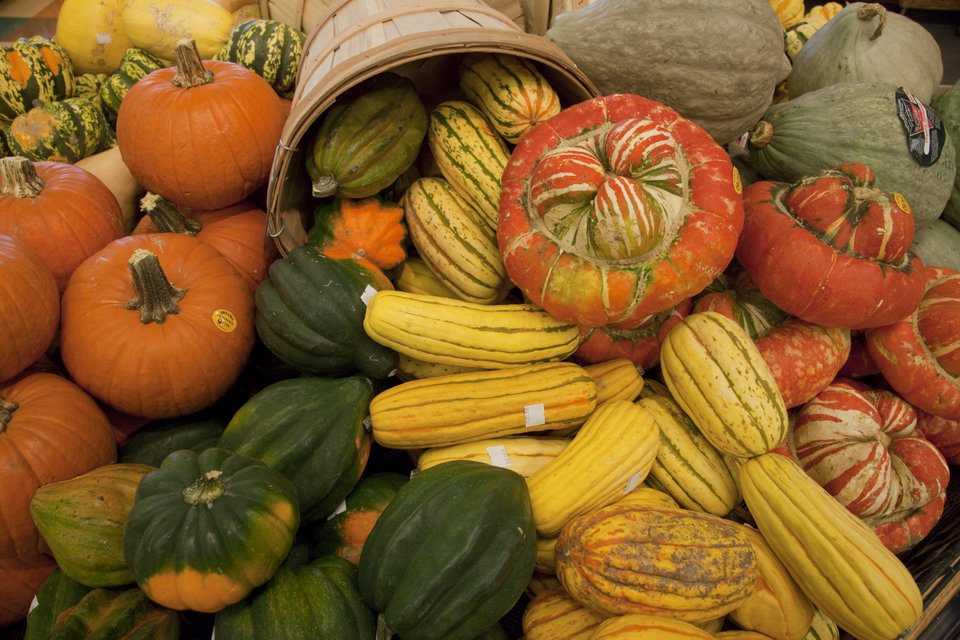 When you live in a place that has extreme seasons you often become a bigger fan of one. For me it's always been summers, but lately my second favorite Autumn, is catching up. The changing of the leaves, the cooler (but not cold) temperatures, and the vegetables!  There are so many varieties of but because the  masses spend so much time glorifying pumpkins (pumpkin pie, pumpkin cakes, pumpkin spice… GAH NO MORE PUMPKIN) all the other beauties end up rotting in its shadow.
Autumn has an amazing bounty of beautifully delicious fruits and veggies, and I'm here to give them a little shine!
SQUASH!
Yes, the beloved pumpkin is a part of the squash family but there are so many more wonderful winter squash. The most well known are the butternut, acorn and spaghetti, all of which are paleo friendly and cook easily.
Sweet Potatoes:
When I was a little girl the thought of sweet potatoes on Thanksgiving were enough to make me break into full on choreography. Not much has changes. Sweet Potatoes are available all year now but seem to be at their best during this time of year.  You can use them in stews,  as fries or just bake them and top with some of that delicious Kerry Gold butter.
Root Vegetables:
Squash and sweet potatoes are staples these days and have most consumers are familiar with them, but some lesser knows offer great opportunities to expand your palette.  Roots vegetable are rich in antioxidants, potassium  and are very versatile.   Here are a few examples:
Turnips, can be used in place in white potates in stews and soups.
Parsnips, which are cousins to the carrot are EXCELLENT mashed.
One of my favorite winter meals consists of sweet potatoes, parsnips, carrots mashed together for a delicious Root vegetable mash*.
*Visit my Instagram for the Root vegetable mash recipe*