I had the pleasure of connecting with Tara Jones via Instagram. Her insightful posts and scopes reminded me of the message I often share with friends regarding their personal finances. As many of you know financial wellness is one of my many passions and  her message immediately clicked with me and I HAD to interview her for this weeks feature.
Can you tell my readers a little about you and how YPPB got started?
Thank you for featuring me on your wonderful blog! My name is Tara Jones and I am the founder of www.YourPrettyPennies.com, the blog and hub created by and for the money-conscious millennial woman to inspire and motivate her to integrate good financial planning into her life. I launched my website and blog on September 1, 2015 and it has been an amazing journey thus far! I began this blog because I am on a mission to provide the financial information to other young individuals that I wish I had before I found myself in financial trouble 7 years ago. I was a college student who became pregnant and a single mother at the age of 21. When I brought my beautiful little girl home, literally had a $0 bank account statement waiting in my mailbox. That was my lowest financial point. I promised myself that once I dug myself out of that financial trench, I would not end up there again. I also declared that I would create a culture and movement that will educate and empower other young women like myself to become financially savvy. So, I returned to college, took every finance course I could enroll in while earning a B.S. in Biology, read a slew of financial books, and literally transformed my financial situation and headspace. Currently, I am a full-time mom to a vibrant first grader, hold a full-time position in Quality Assurance at a global company, and a personal finance coach to millennial women and young couples. I know… I am a woman with many hats but that is how I function and I enjoy every one! 
I am a huge supporter of women having a financial wellness plan. What are the benefits as you see it?
Let me start off with an analogy: You are taking trip to Texas from Michigan. Instead of utilizing a GPS or road map that highlights the highways and streets you need to take to get from Point A (Michigan) to Point B (Texas), you get into your car and just drive. No direction and no familiarity of the route to take from Michigan to Texas. Can you imagine how stressful that would be? Where will you end up? How will you know if you are on the right track to your destination? How can you measure your progress?  Just imagine the time and money that is wasted by not creating a plan that directs you to the exact point you are trying to reach. Your financial situation will resemble this analogy if you do not create a financial wellness plan. Without creating a monthly spending plan and setting financial goals for yourself, you are blindly stumbling through life hoping to win with money. Just like the above analogy, imagine how much time and money that is wasted by not simply creating a financial plan and utilizing it. I will tell you this, creating a financial plan is one of the habits that separates the wealthy from the poor. 
Your Instagram gives out great advice about not "keeping up with the Jones'" (don't worry about if others are impressed, stay on budget). Why do you feel that's a point that needs to be stressed?
Unfortunately, we live in a culture that equates the amount of tangible possessions to one's financial status. So, often times we purchase overpriced and budget-blowing items that disrupts our set monthly spending plan to "keep up with the Joneses." I will tell you from experience, knowing that I am in good financial standing in the present and future is far more rewarding than a new handbag in my closet.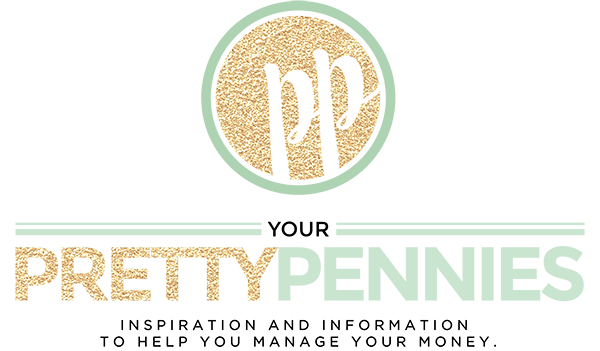 Let's talk Debt, can you give the readers a few steps to meet their debt –free goals without stress?
The key to paying off debt timely and with minimal stress is to create a debt repayment plan. First, set a monthly spending plan (aka budget). I encourage everyone to use a zero-based budget format that allows you to allocate all of your monthly income to a category. Also, during your time of debt repayment, I encourage to temporarily cut all luxury expenses. These are expenses such as: dining out, large cable tv packages, and monthly gym memberships. Next, make a list of all the debts in your name from the smallest amount to largest amount. Post this list in a place where you can see it daily. Next, begin to pay off debt with all residual income that you receive monthly after your monthly expenses are funded. I myself paid off debt using the Dave Ramsey Snowball method which is brilliant. Here is the link to more information on this method: Snowball Method. As long as you stick to your plan and celebrate your wins, your stress level will remain low because you have created a debt repayment plan and gained the motivation to see it through! Please refer to my blog for more details on this topic!
Baobab is all about total wellness for families, what is your biggest stay fit challenge?
I love how your blog focuses on total wellness… Physical fitness is very important. My biggest stay fit challenge is currently trying to find the ideal time to work out that fits nicely into my work and home schedules. I would love to work out at 5am but I have a first grader who I take to school every morning before work. I could workout at home but I am not as motivated without loud music and full gym equipment. So, I am working on a solution of this challenge as we speak!
You're a mom, can you tell us how you incorporate your little one into your workout?
I incorporate my daughter into family workouts by making sure I include activities and exercises that she enjoys! She loves to jump rope and speed race! I find this keeps her engaged longer.
With gym memberships being so expensive, what do you recommend for people that want to stay fit but without the expense?
There are two solutions to this issue that I found to work great! In great weather, exercise outdoors! In poor weather or for those early morning workouts, purchase a DVD and dumbbells! Also, get creative with your workout regime. Take advantage of free days at the local pools and go on family bike rides and hikes!
Now let's have some fun!
We all have that one song that makes us leave it all on the floor, what's yours?
I am a huge music lover! I have two songs… My old school song is Blackstreet- Happy Song (Tonight).That song lifts my spirits no matter what issue I am experiencing. The other one is Pharrell- Happy! That song is a classic and thanks to my daughter who is obsessed with the Despicable Me 2 movie, I have grown to love it!
If you could design a workout for you and your daughter, what would it look like?
If I could design a workout for my daughter and me, I would include a lot of exercises that she enjoys so she will not be tempted to stop working out. It would include jumping rope and hula-hooping as the cardio portion, ab workout circuits (because mommy needs it…LOL), full-body weight lifting with light to  moderate dumbbells, and yoga & gymnastics for stretching during the warmup and cool down portions!
What's your current favorite workout?
My current favorite workout is the Ab Ripper X of the P90X series! Talk about intense! My boyfriend bought the series years ago and I use that DVD in the mornings when I am not able to work out outside.
I'm a Reebok girl, what is your favorite sneaker?
I am an Asics fan for running shoes. However, I love Nike Free sneakers for casual and weight-training.
What's next for Your Pretty Pennies Blog? And how can my readers get in touch with you to set up financial coaching?
I am in the process of creating some great financial tools, resources, and webinars for the YPP community! I encourage you all to visit www.YourPrettyPennies.com and subscribe to the email list to ensure you don't miss a beat! Also, I am always posting daily financial information and inspiration on my Instagram page @yourprettypenniesblog and Twitter/Periscope pages @yppblog. Stop by and say hello! I often host Q&A sessions so feel free to join in!